A-1 Entertainment Agency
"Serving Sacramento & Vicinity Since 1978"
A-1 Entertainment Agency, a Premier Professional Artists' Management & Promotions Company,
has provided entertainment in the Sacramento-San Francisco metroplex for over 31 years!
A-1 Entertainment Agency can take the guesswork out of planning your next event.
We can help you create a smooth running celebration that reflects your style and personality.
We can help coordinate your event so you can enjoy yourself and savor every moment of the presentation.
Casino - Corporate – Wedding – Private
Live Bands, Karaoke, Disc Jockeys (DJ/MC)
916-241-3428
or Email for information and reservations
We appreciate your input and strive to exceed you expectations!
A-1 Entertainment Agency Weddings Partys Anniversarys Corporate Band Musician Orchestra Entertainer Sacramento San Francisco Jerry Martini Beny Rivers Cast Frankie Sorci Jimmy Spero Hip Tower Alvin
---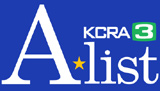 Your use of this site indicates your agreement to be bound by our Terms and Conditions.
All prices and products subject to final price confirmation by A-1 Entertainment Agency.
All contents © Copyright 1999-2022 A-1 Entertainment Agency. All rights reserved.